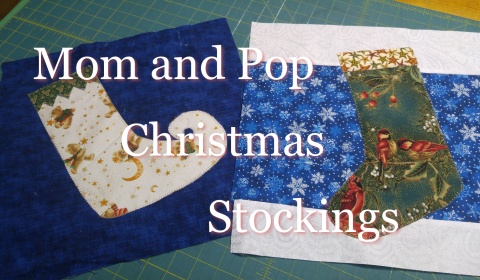 Mom and Pop Christmas Stockings
Hello Everyone, This pattern is based on an image we found on Pinterest. As usual, we have taken them and made them into our own Quilt Block pattern. The block is a very simple applique and can be accomplished by even the newest quilter. If you're Participating in the quilt-along for Christmas 2017 you will need to choose 2 stockings from the options below.
The pattern is built by having a 13″ background, then layering on the stocking and then the cuff piece. Sew the layers together around the outside of the applique pieces using an applique stitch or a zigzag stitch.
The video can be found here for the quilt-along
Pattern Pieces