Angel On High
This Stunning angel is the 7th block in our 2017 Christmas quilt. The original pattern was a paper pieced version from Pinterest so we utilized what we thought would work for this quilt and turned it into an applique. We want everyone to make this beautiful angel as a part of their 2017 quilt so you can use this page for a guide along with the Youtube video:
Cut out
Cut out the shapes below to have all of the pieces you need to create this angel. You will want to use either Heat and Bond or stabilizer to keep the pieces solid.
You will notice that the pieces do not fit edge to edge and there is a reason. Ther fabrics oversized to overlap in the appropriate areas to create depth. On the horn and the hand, you can see areas of overlap with the sleeve and the mouth. The hair overlaps the head and the wings and the shawl overlap the dress body.
Pattern Outline
Align the cut-out pieces on the outline below to show their placement.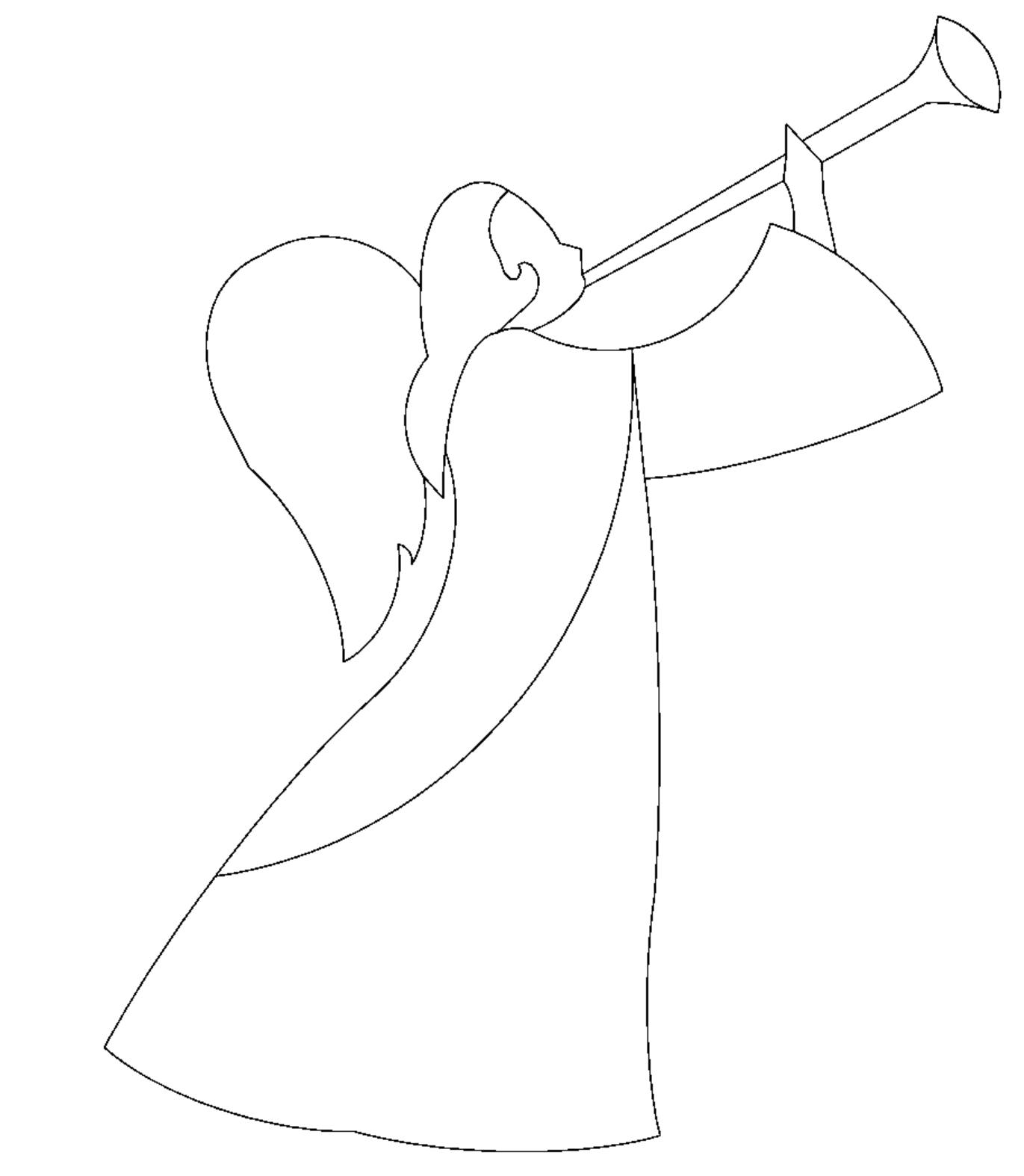 If you like this pattern we have some others that can be found either in our shop or the cardinal block